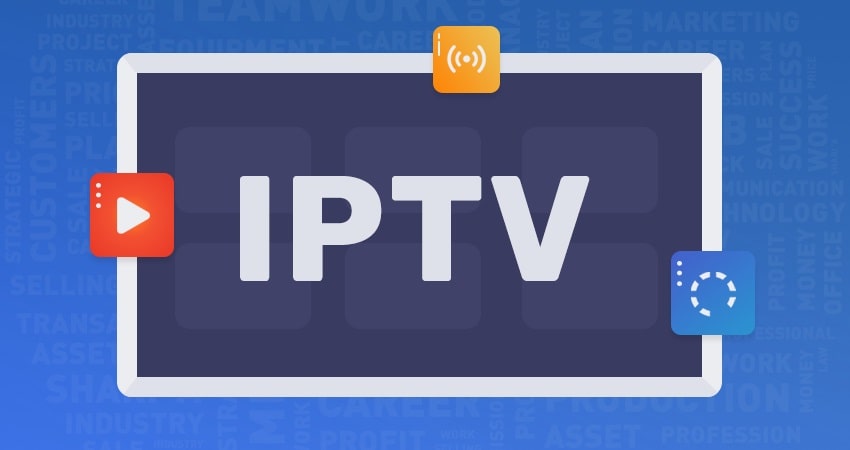 IPTV (Internet Protocol Television) is a technology that allows broadcasting television signals over the Internet.
If you were around in the old days, satellite tv was a big deal. It wasn't easily accessible to all since the technology was expensive, would require proper installation and adjustments to ensure one could reach the correct satellite in order to access a certain number of channels.
You could only access one satellite and whatever offer available of channels, making the choice not always obvious or easy.
The Internet created more revolution in technology than one can think of and one of its latest, IPTV, is surely an impressive one that can deliver thousands of high-quality channels from all over the world to the comfort of your home.
How does it work?
Times have changed, fortunately for all of us. With increasing Internet speeds, real-time streaming is now not only reality as much as it is commonplace.
Streaming platforms don't differ too much on what has been done with IPTV for the past few years. If anything, they gained from its know-how and built their own platforms.
The difference lies in the fact that the user can access thousands of channels from all over the world, instantly and can easily watch live news from Australia in one second and a football match in Brazil in the next.
Many people already benefit from this technology in their own homes and/or mobile devices.
Whether they are using free listings to access channels or paying for premium subscriptions, the fact is that these days there is little excuse not to watch whatever users want whenever they want it.
Pros of IPTV
The main advantage is surely the wide choice of content whenever and wherever users want it. Access to movies, tv shows, documentaries, music, and other content is only a few steps away. Users will be happy to know many of their traditional TV channels already broadcast through IPTV platforms but these services can easily include channels from the other side of the world that are as easily accessible.
Whilst in the early days we could only rely on poor image quality and a limited number of channels, it's now common to be able to access it all in Full HD or even 4K resolution. For many, this will be an upgrade from their traditional TV or even cable services.
Cons of IPTV
Just as with any great technology, IPTV still has lots of room to grow and sometimes people try to rely on poor services, usually free ones or very unreliable companies that will not deliver what is promised.
The quality of your experience will very much depend on your internet connection which will vary according to geographical location and the actual IPTV source you're using. That means if your Internet speed is low, your IPTV experience will tend to be poor. The worse your IPTV provider is, the less enjoyable your experience will turn out to be.
What IPTV Service to Get?
IPTV subscription services come in all sizes and shapes, as well as all price tags. Finding the best may feel like a daunting task even for those to which IPTV is not new. That's why a quality service such as Mycobra TV differs from its competitors.
Monthly subscriptions won't break the bank – far from it – at the same time, users will benefit from highquality HD and FHD channels – up to 4500+ of them – without the issues that affect so many other IPTV services. Expect no freezing, looping, buffering, out-of-sync sound or channel loss. Users are in for a premium experience for a low-cost price and one of the smartest, smoothest upgrades ever in their own entertainment.
Whether users are based in the Americas or Europe, they will find dedicated services and a 7-day a week customer support to help guide them through troubleshooting and any doubts that may arise.
A 24-hour trial will allow for users to try all the great features only a quality IPTV subscription service such as MycobraTV IPTV can offer.
Benefiting from four different packages filled with great options that will please even the most demanding user, it will deliver a far superior and more involving experience than anything else in the market.